Sports SkyZone design and construction of a covered pool at Villa he Thanh Binh Duong specialized pool tarpaulin from the US, according to the architectural design tension ripples image makes the pool and cool the surrounding area, while Figure a play area with beautiful views against harsh light from the sun, UV protection, skin protection for athletes. Tarpaulins cover pool be coordinated colors make the pool more lively, suitable for outdoor activities for both children. Regarding tarpaulin roof, outdoor canvas cover from the US to meet all the requirements:

- Protect efficient solar energy for hot glare and heat of up to 90% UV.
- Decorate beautiful architecture with modern style:
- Particularly quiet and stable.
- Excellent moisture resistance.
- Very good tear resistance.
- Safety and environmental health.
- Create amazing scenery for Villa, all outdoor canvas cover gives a perfect image and excellent portraits.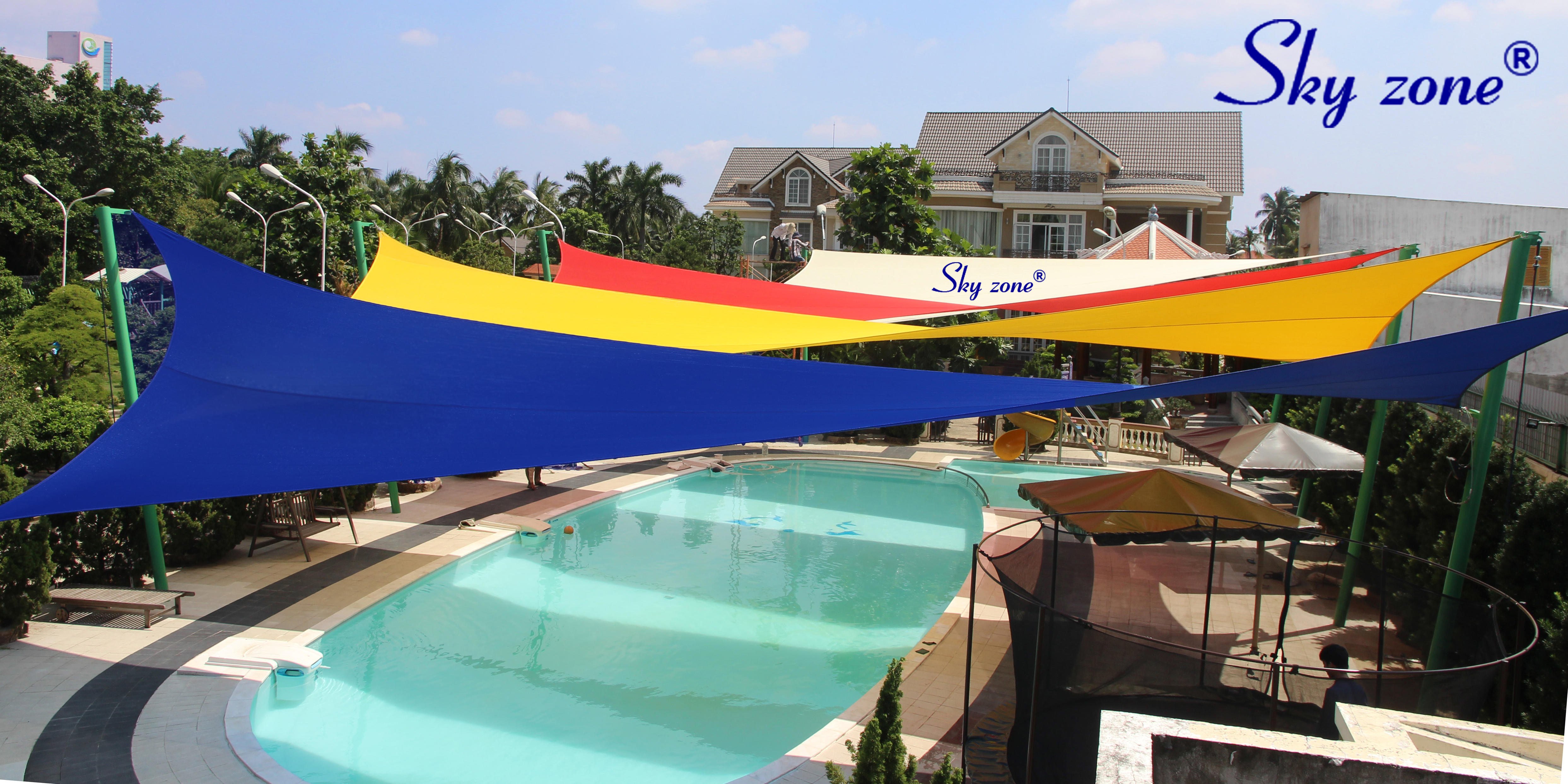 Mái che hồ bơi biệt thự anh Thành Bình Dương